What's Included in Each Blog Post?
1,500-2,000 Words Per Post
The main thing we're worried about is the results we generate for you and your business. That's why we don't want to give you the option of picking the blog post length yourself. Our experience in the blogging world helps us know the right length to write each post, so we'll get it right every time.
Top-Notch Writing & Researching
We pride ourselves on having the best writers, all of which are native speakers with exceptional research skills. This combination allows us to deliver high-quality content that is accurate and engaging. Our team of writers have the expertise and dedication to produce high-quality work, on a consistent basis.
Royalty-Free Images and/or Graphics
The potential customers that read your blog don't want to be bored. That's why we include applicable royalty-free images, and even custom-made graphics whenever possible. These also help our clients generate organic backlinks in the long-term, as other websites are looking for helpful graphics to link to.
Full SEO Optimization
Writing content for Google is crucial for driving traffic to your website and increasing your online visibility. Our team has a deep understanding of how Google's algorithms work and how to rank content. We do this by writing content that helps the reader first, and is optimized for Google second.
But… I'm Not Worried About SEO
If you're looking to outsource your blog, but aren't worried about your Google rankings and traffic, then we have another option for you. 
4 x 500 Word Blog Posts Per Month
 $497/mo
(~25¢/word)
It's important to note, since this package isn't focused on SEO rankings, these blog posts aren't optimized for any search engines. We write these blog posts to read well with potential customers, and bring them along your sales funnel. We'll still include images and links throughout the blog post when it's best for the reader.
the PrApproach
How Does the Process Work?
Our goal at Buzzing Blog is to make the necessary practice of blogging as simple as possible for you and your business. Once we're done onboarding you as a client, we'll immediately begin creating your content calendar, which will consist of topics, headers, and keywords. Once approved, you don't have to worry about anything anymore. We'll then become your part-time employee, writing, editing, optimizing, and publishing these blog posts to your website.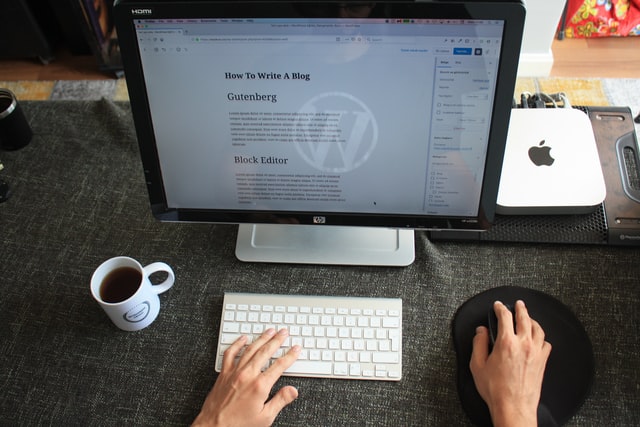 Your time is too valuable to be writing your own blog posts
As a busy business owner, your time is extremely valuable and you likely have a million things on your plate. It can be tempting to push blogging to the bottom of your priority list, but don't let that temptation win! Blogging is a powerful tool that can help you build your brand, reach new customers, and drive traffic to your website. So don't waste your time – outsource your blogging today and watch your business thrive!
Get Started
What Drives Us
At Buzzing Blog, honesty, integrity, and empathy drive everything we do. We strive to understand our clients' needs and goals, and work tirelessly to deliver results that exceed their expectations. We are constantly looking for ways to help our clients grow their businesses through the power of high-quality content.
TESTIMONIALS
What People Are Saying
Josiah and his team have been a great addition in providing us with all written content including blog posting, SEO optimized content, press release content and more. He adapts well to our systems and makes it hands off. All of the content is high quality and priced very well. Organized, professional, and delivers on time. Thanks for your hard work and look forward to doing business now and in the future.
Josiah is an excellent researcher and writer. He and his team are timely in their delivery of high quality work-product that drives results. In addition, our communication has been excellent and they've brought a great collaborative energy to our team. I'd highly recommend Josiah for anyone looking to build an SEO-relevant web presence via effective blog creation and content publishing. He's been with us from scratch, and we've enjoyed working with him every step of the way.
Location
Proudly based out of
Vancouver, BC in Canada
Hours
Mon-Sat: 9am – 5pm PST
Sun: Closed
Call Us
Canada: +1 (604) 220-9451
USA: +1 (323) 576-6767